Date and Time
Thursday, December 5, 2019
8:15 AM – 10:30 AM EST
Location
SBS Silence Business Solutions
9 East 19th Street
New York, NY 10003
After The WIF 10th anniversary celebration in Paris last month (https://youtu.be/Xv0WzMzWe4w) organized by Martine Liautaud , WIF Founder and President, and the launching of the new WIF US intercompany mentoring program in September in New York, the Women Initiative Foundation is pleased to invite you to a talk dedicated to "Fashion & Sustainability", on Thursday, December 5, organized with IFM, l'Institut Français de la Mode.
IFM is launching today a new Research Chair with Kering about Sustainability. François-Henri Pinault, Chairman and CEO of Kering said: "At Kering we believe that the shift towards sustainability and innovation in luxury fashion is not only an imperative, in our world of finite resources, but also a goldmine of opportunity".
At the same time, sustainability is almost becoming a dirty word often used only to communicate and greenwash brands. How can we measure environmental and social labor impacts across the supply chain? Our guest speakers will discuss evaluation, traceability and global impact approach but also education, mindset & culture, innovation & new business models useful for both women entrepreneurs and women executives.

Special thanks to Marie-Laurence de Chaunac, IFM Alumni USA President, for her contribution to the organization of this event.

We hope you'll be able to attend and meanwhile we wish you all a Happy Thanksgiving.
Register Here :
https://www.eventbrite.com/e/sustainable-fashion-wif-talkbreakfast-invitation-new-york-city-dec-5th-2019-tickets-82049864353
password : WIFNYC_120519
Anne-Cécile WORMS
Director, East Coast Operations – Women Initiative Foundation
Email : ac.worms@women-initiative-foundation.com
Guest Speakers:
Andrée-Anne Lemieux
Head of Sustainability IFM-Kering Research Chair
https://www.ifmparis.fr/fr/actualites/lancement-de-la-chaire-sustainability-ifm-kering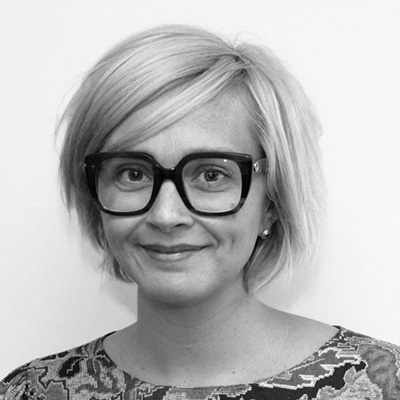 With a PhD from Polytechnique Montréal and a PhD in Industrial Engineering from ENSAM, Andrée Anne Lemieux has devoted her thesis to transformation and innovation through lean management and agility in the fashion and luxury sector. After 15 years of experience in operational management positions in product development, purchasing, marketing and retail in the fashion and luxury industry (Cartier, Ogilvy, Jones New York, Nine West,…), Andrée Anne Lemieux has a 360 degree vision of business. She currently devotes herself to higher education and research at Institut Français de la Mode on the themes of sustainable development and corporate social responsibility (CSR) in fashion and luxury.
Amy Hall
Vice President, Social Consciousness for women's clothing designer EILEEN FISHER
https://www.eileenfisher.com/our-brand/who-we-are-ef/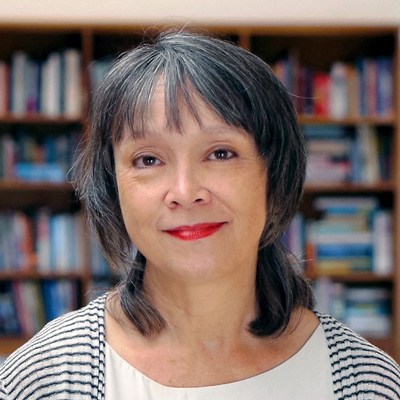 Amy serves as Vice President, Social Consciousness for women's clothing designer EILEEN FISHER. In this capacity, she guides the company toward greater alignment with its Benefit / B Corporation status and Quadruple Bottom Line framework. Amy collaborates internally and externally to position the company at the leading edge of human, environmental and economic sustainability. A frequent public speaker, Amy chairs the advisory board of Social Accountability International and represents the company on the Development Council of Future Fit. An avid cyclist with a self-built bamboo bike, Amy can frequently be found cycling around New York's Hudson Valley.
Sophie Theallet
Co-Founder ROOM502
https://room502.com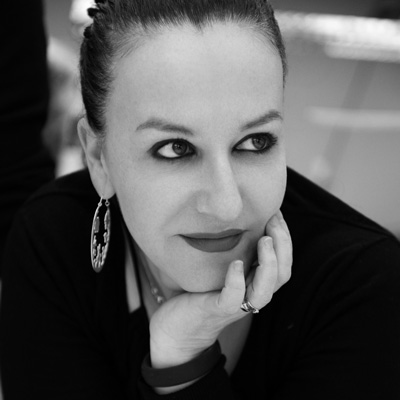 Sophie Theallet creates clothes that stand alone in today's Fashion. The only path she follows is her own, as each new collection is an evolution of the last, built around Sophie's singular vision and mastery of craft. After working for Jean-Paul Gaultier and Azzedine Alaïa, she launched her own label, and in 2009, her talent was recognized by the American fashion industry at its highest level when she won the coveted CFDA/Vogue Fashion Fund Award. In 2012, her innovative designs were again praised and recognized as the US winner of the prestigious "Woolmark Prize".
Clara Sharma,
Sustainable Living & Organizational Design
www.clarasharma.com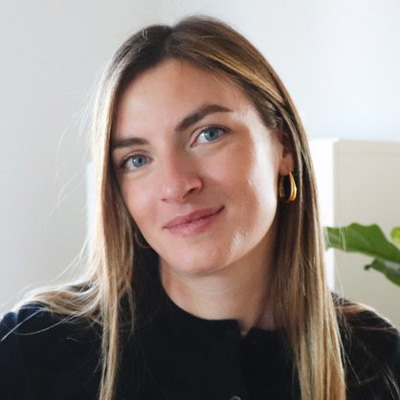 Clara Sharma started her career as a Human Rights lawyer and later a sustainability consultant in the fashion industry. Over the past 7 years, she slowly edited her life to live better with less. She turned to a more minimalist lifestyle and learned how to make more sustainable purchases while minimizing her waste. Today, she helps individuals live a more sustainable life and move from unconscious consumerism to conscious curation.
EVENTS PARTNERS :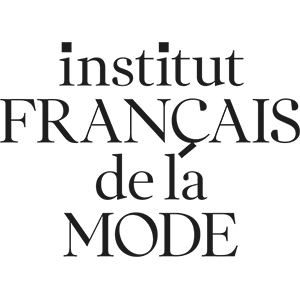 Your contacts WIF in New York:
Anne-Cécile WORMS
Director, East Coast Operations – Women Initiative Foundation
ac.worms@women-initiative-foundation.com

Soazig DREVILLON
Inter-Company Mentoring Program, East Coast – Women Initiative Foundation
s.drevillon@women-initiative-foundation.com

Célia Senger-Louaisil
Community Manager, East Coast – Women Initiative Foundation
c.senger@women-initiative-foundation.com