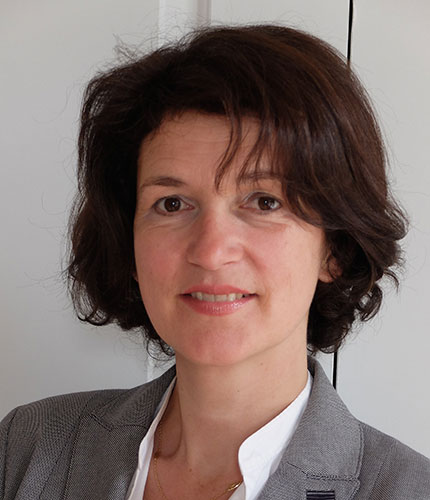 Soazig Drevillon
Born and raised in France, Soazig holds a Master of Engineering Degree in Agronomy from AgroParisTech and MA Degree in International HR from the European Business School of London. Soazig began her career as a consultant in Renaissance, a Management Consulting firm. In 2000, she joined Eurogroup as a senior management consultant.
From 2003 to 2005, she worked in Palo Alto, California at Languages Studies Institute. On returning to France in 2005, she took over as managerial communications manager for AREVA, a multi-national Company leader in the energy industry. In 2008, she was appointed HR manager Corporate AREVA NP.
With two colleagues, she founded the WE network, an Employees network promoting professional gender equity. Within this women network, she developed the AREVA group mentoring program.
In 2012-2013, she worked at AREVA UK as an International mobility Senior Consultant to strengthen the development of the UK platform.
Since 2013, she has been International HR Director of two technical Business Units of AREVA: Products & Technologies and Instrumentation & Control, based in France, Germany, US, Slovaquia and China.
Soazig has HR experience in transformation, business creation, and mergers and acquisition. She is passionate about people and cross-cultural exchanges. She operates effectively in multi-cultural global environments.