"Empowering & Propelling Women at Work", a panel discussion in New York....
WIF contributed to a BNP Paribas-organized event at the Orangerie on theme of Womens' Ambitions – a presentation for BNP Paribas' Mixity network and the Executive Committee. ...
Talk at AmCham, american chamber of commerce, in Paris...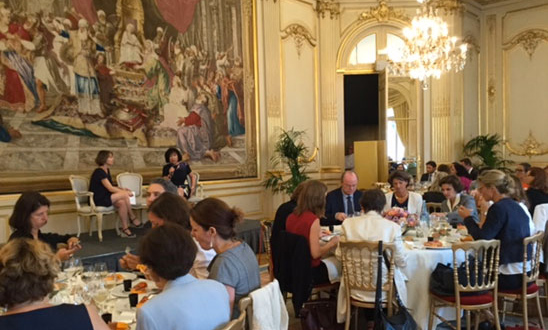 With Isabelle KOCHER, CEO of ENGIE A milestone event The lunch-debate jointly hosted on September 6th 2016 by the Women Initiative Foundation and L'Express magazine was a big success. Over 100 women and men of influence, managers and entrepreneurs were seduced by Isabelle Kocher's (CEO of ENGIE) pragmatic and innovative management concept. After setting ENGIE's strategic issues and...